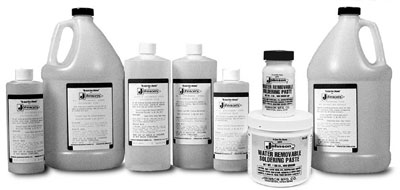 We produce a complete line of
Fluxes, Tinning Compounds and Solders...
Call for help in selecting the best products
for your application!
• For product information click a Name on the left
• For MSDS click on the Link at bottom
• For additional information contact Johnson
• Phone: 563/289-5123 • Fax: 563/289-3825

Review our Technical Bulletins on selected products.
HOME PAGE | HISTORY | NEW PRODUCTS | FLUXES | SOLDERS | CHEMICALS
TOOLS & SUPPLIES | CATALOG | HEALTHWATCH | SDS | INDUSTRIES | E-MAIL