ABOUT THE AUTHOR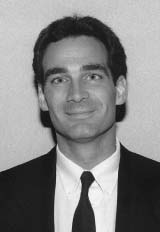 A wise man once said, "It is better to remain
quiet and let everyone think you are stupid,
than to speak and remove all doubt....."
Someday I'll learn.
Dave Brown is Chief Engineer at Johnson Manufacturing Company and is responsible for EPA and OSHA compliance as well as industrial hygiene. He has a Bachelor of Science degree in Chemical Engineering from the University of Wisconsin - Madison. He also has ten years of automotive repair experience and the scars on his hands to prove it. His continuing education in safety, health and "common sense", grows along with that of his readers.
The following collection of ninety-two articles, spanning a ten year period, were written for publication in the Automotive Cooling Journal, ACJ, the official magazine for the National Automotive Radiator Service Association, NARSA. These articles are published by Johnson Manufacturing Company, Inc. with the expressed approval of NARSA / ACJ. Other reproduction or distribution of this information is forbidden without the written consent of JOHNSON MFG. CO. and NARSA. All rights reserved. Questions, comments, criticisms may be directed to the author, dbrown@johnsonmfg.com

JOHNSON MANUFACTURING COMPANY
114 Lost Grove Road • PO Box 96 • Princeton, Iowa 52768-0096
Phone 563-289-5123 • Fax 563-289-3825